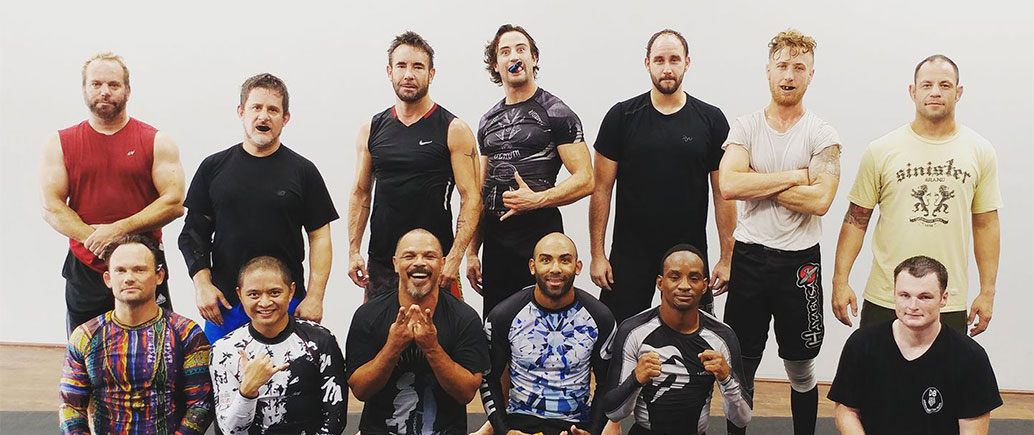 KAIJU MMA and Fitness was established by Professor Gabe Ruediger and his hand-picked staff of professionals. A martial arts team that understands the needs and goals are different for each student, therefore we are prepared to ensure your experience is the absolute best possible. The knowledge pulled from multiple years of teaching a variety of martial arts, fitness programs and different students, guarantees that our staff provides the premiere Martial arts destination in the San Fernando Valley and beyond. From World Champion to more confident, better fitness, discipline or any aspirations in martial arts, KAIJU will find your martial path to becoming a beast.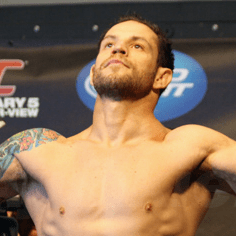 Gabe Ruediger
Professor Gabe Ruediger is a second degree black belt in Brazilian Jiu jitsu and a former MMA fighter. Professor Gabe had a 12 year career in MMA and his accomplishments include 3X WEC lightweight world Champion, TPF lightweight world Champion, 3 X UFC Veteran, Gladiatior Challenge Super fight winner and The Ultimate fighter season 5 reality show cast member. Professor Gabe just competed in a combat Sambo match to attempt a new challenge and came out victorious in 2 min.
Teaching has always been Professor Gabe's passion. Former head instructor at the Claremont colleges and countless teaching assignments from international seminars, to celebrities, teaching kids/adult world champions, he has done it all. After partnering in one of the most successful martial arts schools in the San Fernando valley, he decided it was time to open the BEST SCHOOL in the San Fernando Valley. As the owner and head instructor at KAIJU MMA and Fitness, Professor Gabe brings his years of experience to ensure he gives his students the best training and environment possible.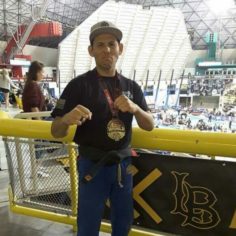 Abel Villarreal
Professor Abel started doing martial arts like most children at a young age. Professor found his true calling in Brazilian Jiu jitsu(BJJ) and Judo. Holding the current rank of black belt in BJJ and Brown belt in Judo, ensures that Professor Abel is well versed in the grappling arts. As a competitor, he has won the Gracie nationals, IBJJF pan am medalist, the NABJJF world Championships, Kohaku Judo Championships and countless other BJJ and Judo Tournaments. Still an avid competitor, his real passion is teaching. "As long as I draw breath, I'm willing to keep learning and growing and passing along the wisdom I've gained throughout my journey. Martial arts has made me a better person, and has given me many friends and my beautiful wife". A true martial artist, Professor Abel wants the best martial arts experience for his students.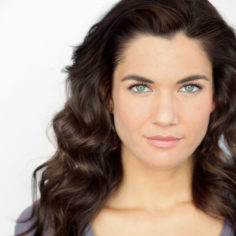 Teri Reeves
Teri is a NASM certified personal trainer with a specialized certification in weight loss, holds a fourth degree brown belt in Brazilian Jiu Jitsu, and has three years experience teaching fitness classes at several studios around town. Well acquainted with fighting for what you want, she will challenge you to push yourself farther than you knew you could go while at the same time paying close attention to your form and safety so that you leave her class stronger, dripping with sweat, and feeling great.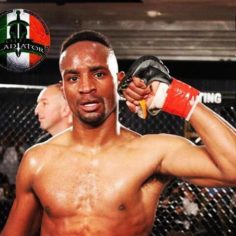 Derion "DC" Chapman
Derion "DC" Chapman has been a martial artist from a young age. Growing up DC excelled at dancing (As seen on his appearance on So, you think you can dance Season 8) and martial arts. With 6 years of high-level professional competition in Boxing and Mixed martial arts, Dc is a well rounded and understanding instructor. With great hand and leg techniques, DC heads up our kickboxing program.